Dr. David R. Mason
Dr. Mason has been a licensed Chiropractor since 2004. As a Chiropractor with experience, Dr. Mason is committed to promoting the health and well-being of his patients. He has been serving the Franklin community since beginning his practice in the summer of 2005.

Dr. Mason uses a "whole person approach" when taking care of his patients. By combining the very adjustment techniques, and the best natural nutritional support and supplements on the market today, Dr. Mason and staff are able to help you accelerate and/or maintain your journey to good health.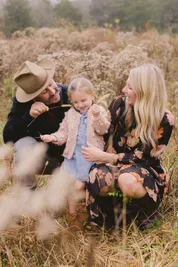 Education is a big part of Dr. Mason's focus when it comes to shifting people's paradigms about their health. He actively blogs and socially networks about topics he believes to be relevant in terms of true health.
Education:
Logan College of Chiropractic, Chesterfield, Missouri
Doctor of Chiropractic - 2004
B.S. Human Biology - 2002
Indiana University, Bloomington, Indiana
Post Doctoral Training:
2006-2007, 120-hour C.C.S.P. program for sports physician status
2004-2005, 120 hours in pediatric/prenatal care through I.C.P.A.
Completion of 24 minimum hours each year of continued education.
Dr. Mason stays current in chiropractic science, research, techniques and philosophy by attending multiple seminars around the country each year. He also stays current with peer reviewed literature (PubMed) and books.
Licensure:
Licensed to Practice Chiropractic, State of Tennessee
Licensed to Practice Chiropractic, State of Indiana
Professional Affliations:
Personal Bio:
Dr. David Mason is originally from Indianapolis, Indiana and currently calls the community of Thompson's Station home, since moving to Tennessee in 2005 to establish his first practice. The beautiful scenery, mild climate and overall appeal of Middle Tennessee really stuck with Dr. Mason at a young age, which led him to explore the idea of establishing Mason Chiropractic Health & Wellness in Franklin, TN.
On a personal note, David is an avid outdoorsman and somewhat of an adventurous type. Hunting, fishing, being outdoors, running, staying fit, good food and family are things Dr. Mason enjoys. David is recently married to his long-time sweetheart, Elisha. He has one brother, Matt Mason, who is currently pursuing a career in country music as a singer/songwriter. Dr. Mason attended undergraduate school at Indiana University in Bloomington, IN, and loves to watch Hoosier Basketball. Dr. Mason lived in St. Louis (St. Charles area) for almost four years while attending Chiropractic School at Logan. David has always been a big fan of sports, and the St. Louis Cardinals are one of his favorite teams. Football is Dr. Mason's favorite sport, and during the fall, fantasy football is in full swing! Of course, he always roots for local teams like the Titans and Predators.
David stays connected to the Franklin community and has been active with local groups such as the Chamber of Commerce, and charitable groups like Graceworks ministries and Bridges of Williamson County. He was a 2009 graduate of the local Franklin Citizens' Police Academy and a current member of the NRA. Dr. Mason attends The Bridge Church of Spring Hill, TN with his wife, Elisha and daughter, Ellie.