The Wellness Outlaw is Dr. Mason's podcast, discussing current health related topics.
He believes that improving your health in an effort to reduce the risk of pain and illness in the first place is the answer to most people's issues.
Most people would rather be healthy and avoid illness, if they could.
Podcasts available now! Link below.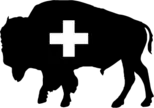 Listen to The Wellness Outlaw Podcast on iTunes
Listen to The Wellness Outlaw Podcast on Spotify